---
Beam
WHAT OUR CUSTOMERS ARE SAYING ABOUT THE BEAM
"
We absolutely love our Hot Spring Beam. We purchased the tub with the salt water upgrade. We have had the tub for 4 months now and use it all the time. Excellent comfort and very easy to care for. We have a swimming pool as well, and this is so much easier to care for. We highly recommended the purchase of a Hot Spring Spa. My wife and I keep asking ourselves, "How have we lived this long before buying one?" You have no idea what you're missing out on until you get in one of these amazing tubs!"
BEAM™
Specifications
Seating Capacity - 4 Adults
Dimensions - 2.03m x 2.03m x .84m
Water Capacity - 
1,115 liters
Weight - 320 kg dry / 1,750 kg filled*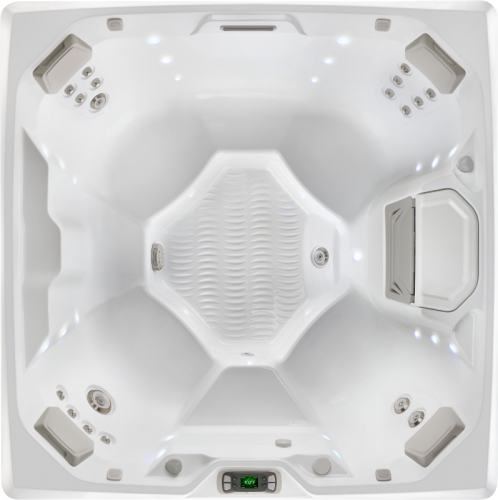 SMALL STATURE. BIG POSSIBILITIES.
Ideal for tighter spaces, the Beam has a smaller footprint but still provides spacious seating for four people. Each corner seat features a different hydrotherapy option and the large footwell is an added bonus in this spa's roomy interior.

BEAM JET SYSTEM
The Beam Jet System offers an incredible 19 jets that relieve-tension in targeted areas including your back, neck, shoulders and calves.

Directional Precision Jet
These jets soothe your back, neck and calves with adjustable nozzles for a customisable massage right where you need it.

Standard Single Rotary Jet
Enjoy a unique massage experience with these jets that create a singular, strong, rotary water flow.

Standard Directional Jet
These jets provides a strong flow of water to soothe and massage your lower back muscles.

XL Directional Jet
Directional nozzle delivers maximum hydrotherapy performance to your lower back.
ACCESSORIES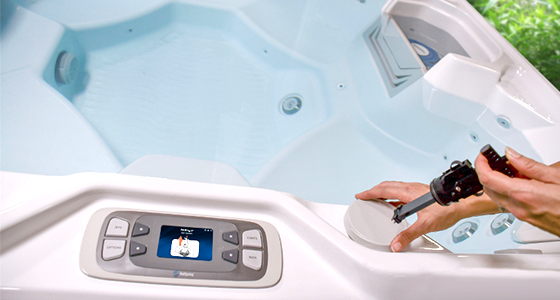 FreshWater® Salt System
Enjoy the best spa water possible with your Hot Spring spa with the revolutionary FreshWater Salt System. Engineered to provide the cleanest and most luxurious spa water with minimal maintenance - just a simple twist and replace every three times a year.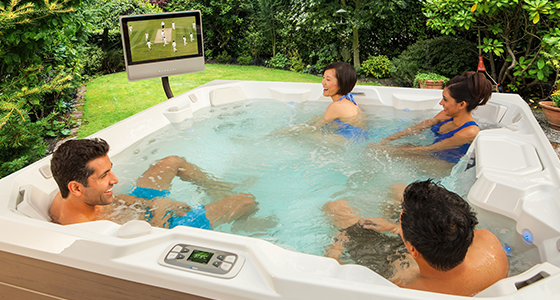 Entertainment Systems
Hot Spring® Spas offers a variety of wireless entertainment options, so you can enjoy your favourite music and TV shows in the comfort of your Limelight spa.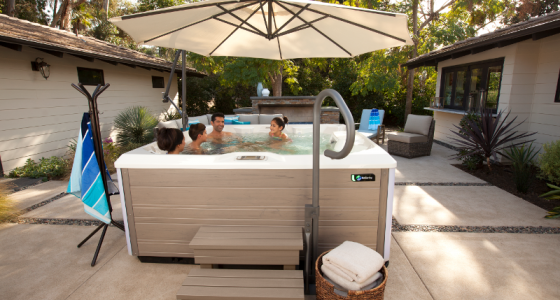 Side Enhancements
Hot Spring® Spas offers a variety of spa side enhancements that not only seamlessly look good but add to your overall spa pool experience.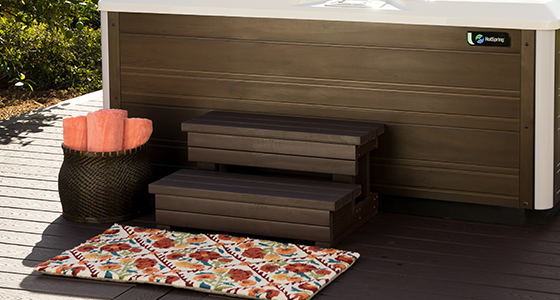 Hot Spring Spa Steps
Making it simple to climb in and out your spa pool, Hot Spring® spa pools side stairs are created to match your Limelight spa pool cabinet and is removable as a safety option. Built solid for New Zealand's extreme climates.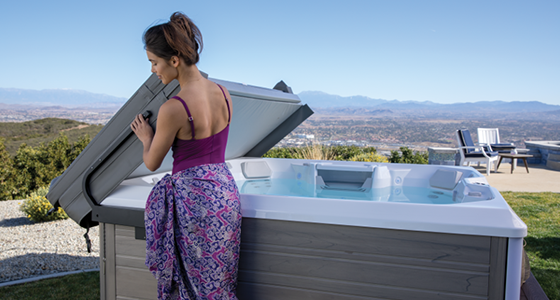 Spa Pool Cover Lifters
Built to the same high standards as your Hot Spring spa pool, a Hot Spring cover lifter will make it easier and more convenient to open and close your spa cover without much heavy lifting. Having a cover lifter would also extend the life of your spa cover as less handling means less wear and tear. Having easy access to your spa pool would entice you to use your spa more frequently.
5 REASONS TO CHOOSE A HOT SPRING SPA

Energy Saving
One of the very few spa companies that complies with the strictest energy commission in the world 

Warranty & Safety
Unconditional warranties and stringent safety certifications ensure peace of mind, guaranteed

Made in the USA
Our products meet the highest standards for safety, durability and quality

Luxurious Spa Water
Best water possible, less effort with no-bypass filtration system and easy salt water care

Free Delivery & Install
Our experienced Hot Spring professionals will manage your installation process from start to finish